Faulting & Folding (Foam Faults Demo)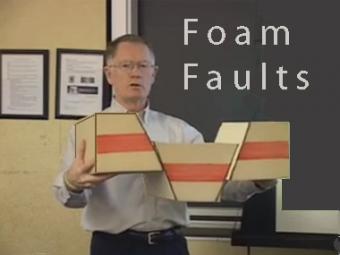 How can we model faulting in the classroom?
Video lecture demonstrates the use of foam faults to demonstrate faults, and a deck of cards to demonstrate folds and fabrics in rock layers. Different types of faults include: normal (extensional) faults; reverse or thrust (compressional) faults; and strike-slip (shearing) faults.
Keypoints:
Discovery
How can I demonstrate plate tectonic principles in the classroom?
What forces are acting on the earth that result in different types of faults?
Can you name the three basic types of faults?
Is a reverse fault caused by compression, extension or shearing?