Justice, Equity, Diversity and Inclusion
IRIS is committed to advancing justice, equity, diversity, and inclusion within our organization and our larger scientific community. This commitment was renewed on June 12, 2020 in this statement as a response to two calls from geoscientists of color:
Racism is persistent in STEM and there are systemic inequalities in academia, particularly in the geosciences (Bernard and Cooperdock, 2018). We recognize that action and accountability is needed to make measurable progress. IRIS will be examining our organizational policies and culture to evaluate and understand where change is needed to promote racial justice and equity. As these changes are identified, we are determining what can be accomplished in the short-, mid-, and long-term to address inclusion and retention of Black, Brown, Indigenous, Latinx, and other people of color in the geosciences. Additional underrepresented groups such as LGBTQIA+, people with disabilities, and women will also be considered, though the focus will be on issues of race and ethnicity. We encourage input and discussions about how we can make science and seismology a safer, more equitable and just endeavor.
Anti-Racism Action Plan
IRIS put together an Anti-Racism Action Plan aimed at addressing these issues raised in calls from our community. This action plan was a living document; feedback on the current document and suggestions of additional actions was encouraged and incorporated into ongoing activities. Progress and impact of these actions has been assessed and reported regularly by the JEDI Working Group. A new action plan for the EarthScope Organization has been developed with contributions from IRIS, UNAVCO, and PASSCAL staff.
The following infographic shows some actions discussed in the action plan to address justice, equity, diversity, and inclusion (or JEDI). This includes activities that are internal to the organization, external to the community and public we serve, and some that overlap with both categories.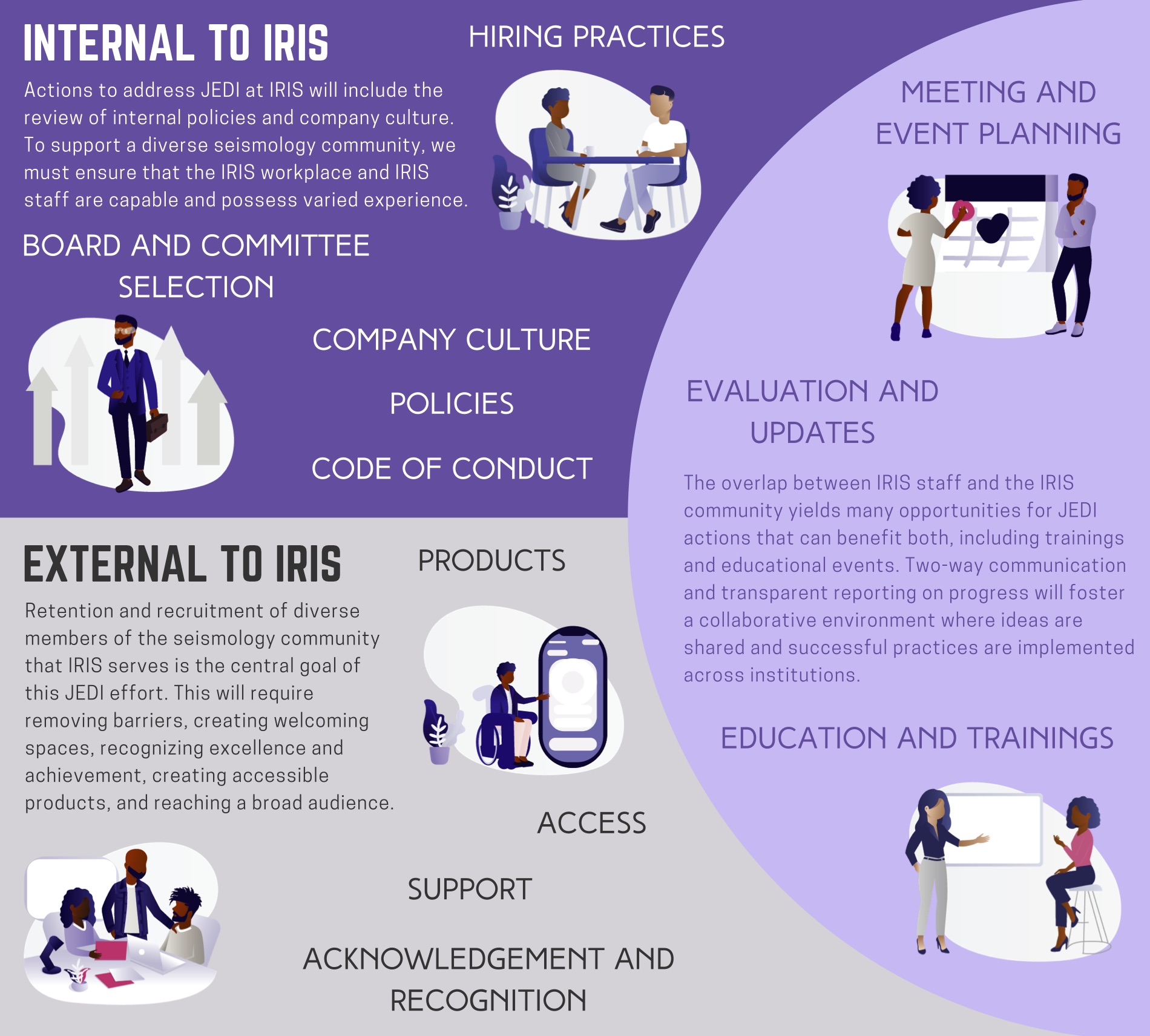 Working Group
A justice, equity, diversity, and inclusion (JEDI) working group of staff was organized in order to develop an action plan, solicit and incorporate community feedback, implement the action plan, and report on progress for accountability. The scope of activities is from 2020 to 2022 and includes internal and external stakeholders. This working group was first convened in September 2020 and met weekly, with reports made to the IRIS Board of Directors. The IRIS JEDI working group had a liaison on the Seismological Society of America (SSA) Diversity and Inclusion Task Force and coordinated with the Inclusion, Diversity, Equity, and Accessibility (IDEA) Committee at UNAVCO as well as with related efforts in other geoscience and science organizations. A new committee for the EarthScope Organization will include representatives from IRIS, UNAVCO, and PASSCAL.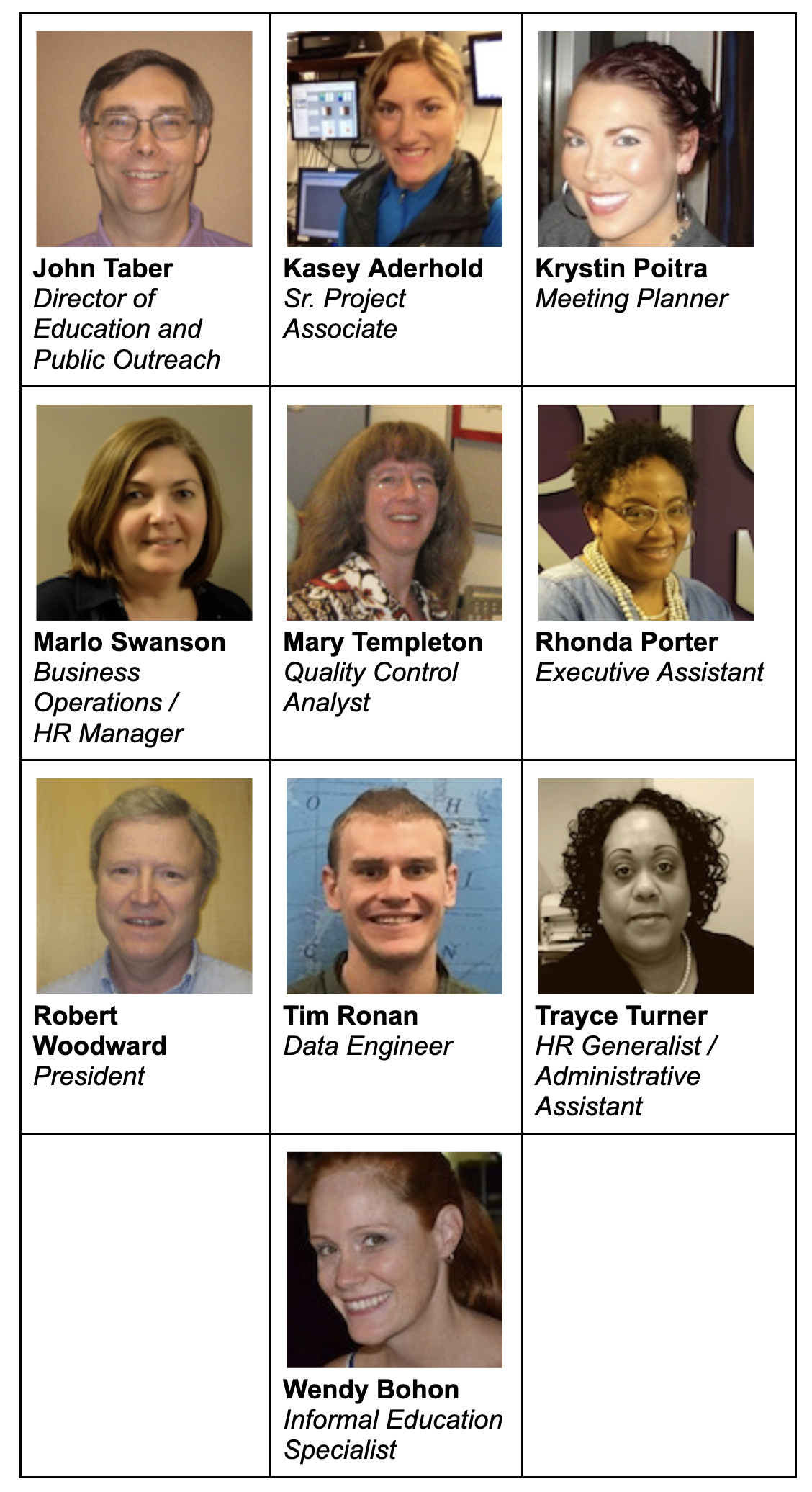 Additional Resources
These links are educational and informative and are not an endorsement.