Women in Geoscience Video series
The "Women in Geoscience" video series aims to show the diversity of geoscience careers and geoscientists from around the world and shatter the idea of who can be a scientist and what a scientist looks like.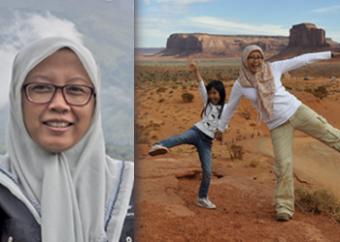 The "Women in Geoscience" video series features the lives and work of 12 women from 10 countries, plus an introductory video that outlines the scope and goals of the project. The women interviewed were from the United States, Venezula, the UK, Monserrat/Canada, Kenya, United Arab Emirates, New Zealand, Indonesia, Mexico, and Italy. Their areas of expertise range from science communication and volcanic hazards, science writing and geochronology, oceanography, earthquake geology, vertebrate paleontology, exploration geophysics, historical and social volcanology, geospatial engineering, metamorphic petrology, climate change, tectonics, the carbon cycle. These women work in industry, science communication, academia and the non-profit sector, showcasing the wide variety of potential paths in geoscience.
This project is a collaboration between IRIS, IF/THEN, and Earth Science Animated and was created by Wendy Bohon and Jenda Johnson. See all the videos in the series HERE!
---
Published on Oct 14th, 2021
Archived Stories