IRIS Announces its New President: Dr. Robert L. Woodward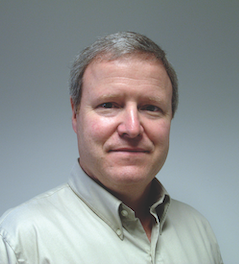 The Incorporated Research Institutions for Seismology is pleased to announce the appointment of Dr. Robert L. Woodward as President effective July 1, 2020. Bob brings more than 30 years of wide-ranging engagement and accomplishment in seismology, project management, and community leadership to this role. He replaces Dr. Robert S. Detrick who has served as President since April 2014 and will be retiring.
In announcing this appointment, Professor Rick Aster, chair of the IRIS Board, noted "Bob Woodward brings to this position broad experience and expertise in seismological research and geophysical instrumentation spanning the past several decades, and an exemplary track record of successful management across a range of NSF-sponsored and other facility and community activities. He will be an effective advocate and leader for advancing geophysical research, education, and outreach during this exciting time of change, challenge, and opportunity."
Woodward's academic background includes a Ph.D. from the Scripps Institution of Oceanography, University of California, San Diego, and post-doctoral and visiting scientist appointments at Harvard and Utrecht Universities, respectively, where he applied seismology and joint inversions of seismological and geodynamic data to illuminate large-scale Earth structure.
Woodward has served since 2007 as the IRIS Instrumentation Services and EarthScope USArray Director. In this role he led a team of IRIS staff, with the strong engagement of the scientific community, in the successful planning and coordination of large-scale community-governed instrumentation and data collection activities for the advancement of geophysical sciences. These efforts have notably included the Portable Array Seismic Studies of the Continental Lithosphere (PASSCAL), the Global Seismographic Network (GSN), the IRIS Magnetotelluric Facility, IRIS Polar Programs, and the historic EarthScope USArray program spanning the conterminous US, Alaska, and regions of Canada. Prior to joining IRIS, Woodward's accomplishments included serving as Principal Systems Integration Manager at Science Applications International Corporation in Ground Sensor Systems, and as Project Manager of the US Geological Survey Albuquerque Seismological Laboratory Data Collection Center for the GSN.