IRIS Congratulates Two Seismologists on their Election as 2021 AAAS Fellows
The IRIS President and IRIS Board of Directors, on behalf of the entire IRIS community, wishes to congratulate Richard Aster, Colorado State University, and Stephen McNutt, University of South Florida, on their election as 2021 American Association for the Advancement of Science (AAAS) Fellows. We are delighted to note that these distinguished honorees are users of the SAGE Facility that IRIS manages on behalf of the National Science Foundation and that their careers epitomize outstanding research and community service.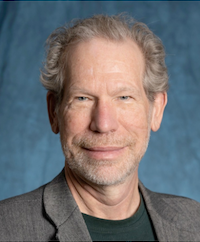 Rick Aster, head of the Department of Geosciences in CSU's Warner College of Natural Resources, is recognized for "distinguished contributions to earthquake and volcano seismology, seismic imaging, inverse problems, signal processing, cryospheric and fluvial seismology, Antarctic geophysics and seismological instrumentation." As the current Chair of the IRIS Board of Directors and having actively participated in IRIS governance as a member and/or chair of nearly every Standing and Advisory Committee for more than 20 years, Rick is also being honored for exemplary service to the community.
Read the Colorado State University press release.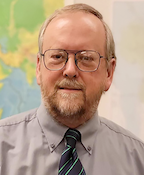 Steve McNutt, a professor in the School of Geosciences in USF's College of Arts and Sciences, is recognized for "contributions to the field of volcano seismology, particularly volcanic hazards assessments, triggering effects of tides and sea-level, and development of databases on volcanic earthquake swarms and volcanic tremor." Steve served as an IRIS/SSA Distinguished Lecturer in 2017 delivering public-friendly talks about seismic signals and volcanic eruptions to audiences throughout the US.
Read the University of South Florida press release.
AAAS Fellows include scientists, engineers and innovators spanning 24 scientific disciplines whose efforts on behalf of the advancement of science or its applications in service to society have distinguished them among their peers and colleagues. They receive an official certificate and a gold and blue rosette pin to commemorate their election.
Please join us in congratulating Rick and Steve on their well-deserved honors.
Robert Woodward, IRIS President
On behalf of the IRIS community and the IRIS Board of Directors