SAGE Receives Five-Year Award to Provide Research Experiences for Undergraduate Students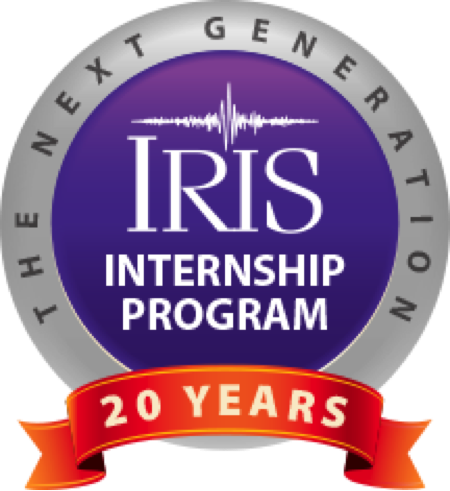 The National Science Foundation (NSF) recently awarded SAGE a five-year grant (EAR-1852339) to encourage more students, representing a more diverse population, to choose careers in Earth science. This will be accomplished by providing at least 10 undergraduate students per year with a robust research and mentoring experience.
In late spring of each year, the selected participants will attend an intensive week-long preparatory course to augment their knowledge of seismology and scientific field work, and to build a support system amongst the cohort. Following this introduction, the students will work with leaders in the seismological community, in both lab-based and field-based settings, to conduct research for 9 to 11 weeks. During this time, the students will experience close mentoring from their assigned faculty advisor and the program's alumni mentor. These interactions will guide each student's scientific research and enable personal growth, skill development, and the development of their scientific identity. Throughout the summer, students will complete weekly assignments designed and sequenced to produce foundational work products for their research, enable learning from peers, and provide opportunities to reflect on their progress and solidify the skills and knowledge they acquired. The culmination of each student's internship experience will be the opportunity to attend a professional conference to present the results of their summer research and more fully consider research as a viable career option.
For more information, visit the SAGE Internship Program website.